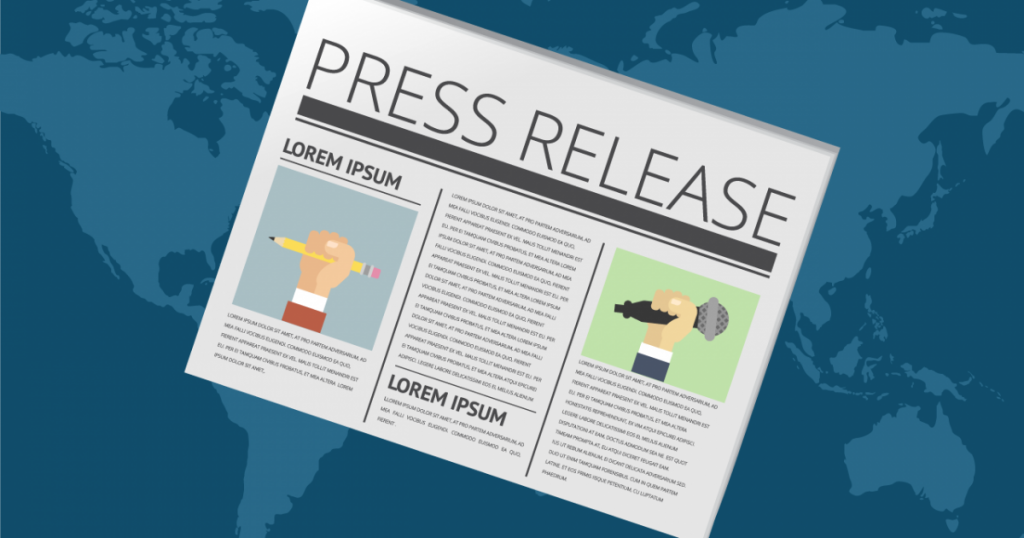 In the ever-changing digital landscape, small business owners must keep up with the latest trends in order to stay competitive. You must be thinking, why do businesses need PR? Well, PR is an important part of a comprehensive marketing strategy that can help small businesses reach their target audiences and build trust.
Not just that, they need it to reach breakeven sooner and to gain profitable returns earlier in their business cycle. In this article, we will discuss the importance, tips, strategy, and cost of PR for small businesses in 2023.
What is PR for your Small Business?
Public relations (PR) is a form of communication between an organization and its public, which also includes customers, investors, employees and other stakeholders. It involves creating and maintaining a positive image through activities such as media relations, events and sponsorships as well as crisis management. Through these activities, organizations can increase their visibility and reputation among their desired audiences and in the desired situations. This is relatively easy as PR for small business in UK have various options to choose from.
Importance of PR: What it can do for your Business?
For small businesses in particular, public relations is essential to building brand awareness and credibility with potential customers. Having a strong public image helps to create trust in the marketplace which leads to increased sales and loyalty from customers.
Additionally, PR can help small businesses establish relationships with media outlets or influencers who can help spread the word about their products or services quickly and efficiently. So, PR advice for small business should be taken way more seriously than they are normally taken just so brand awareness could be done right.
How to do PR for a Small Business?
There are several ways that small businesses can do effective public relations. They can start by creating compelling content that resonates with their target audience such as press releases or blog posts on relevant topics related to their industry. Furthermore, they should also focus on building relationships with key influencers or press contacts who may be willing to promote their products or services in exchange for, let's say, free samples or discounts.
Finally, they should monitor how people are talking about them online so they can respond quickly if there's any negative feedback. This will work in regard to positive word of mouth which is considered a huge positive aspect ok the businesses side.
Here's the link for the best PR firms for small business.
10 Tips for Small Businesses
Following are a few tips that are essential for PR ideas for your small business to follow in order to become a profitable business and reach new highs sooner. PR in business will get you to new highs that will enrich your company with several profit streams. So, keep reading to find out more!
Develop clear goals
Before you begin any public relations efforts, it's important to have clear objectives so you know what you want to achieve from your campaigns, especially for achieving the goal of PR for your small business in the UK.
Get organized
Create a detailed plan outlining how you will execute each step of your PR campaign so that everything runs smoothly throughout the process. And a blueprint will be designed so every step is given just the right attention.
Leverage social media
Use social media platforms like Twitter or Facebook to share newsworthy updates about your business and engage with potential customers directly.
Utilize video content
Videos are an easy way to grab attention quickly while also providing valuable information about your company's products or services.
Track results
Monitor analytics closely so you know what's working well and where improvements need to be made in order to optimize future campaigns even more effectively than before!
Have patience
Public relations takes time so don't expect immediate results. Just keep pushing forward until success is achieved!
Network
Reach out to other professionals in your industry who might be able to help you spread the word about your new business PR through personal connections or online collaborations. Networking is essential due to the fact that PR for small business is a key concept that needs to be explored more.
Participate in events
Attend conferences related to your field of expertise where you can meet new people face-to-face while also promoting yourself & company at the same time! This way, you can get PR for your business in a flawless and natural manner.
Take advantage of free resources
There are plenty of free tools available online such as Pitchbox , Buzzsumo , HARO , etc., which offer great assistance when it comes down to effective outreach & link building efforts. That is not it, it also holds great value if you for to a PR firm for small business. 
Seek professional advice
For more complex projects involving multiple stakeholders & intricate strategies; seek professional advice from experienced consultants who know all ins & outs of successful campaigns! So, this PR for new business will be a hit if you do it just right.
Let Public Know Your Business With Our

Affordable PR Services
Small Business PR Strategy
Creating a successful public relations strategy requires careful planning but there are some key elements that should always be included like identifying target audiences, developing messaging tailored specifically towards those audiences, crafting stories that capture attention, utilizing both traditional & digital channels, monitoring competitors, etc. Moreover, small business PR agency London are on a high horse these days as the need for marketing and gaining a positive reputation is increasing, so is the need for small business PR agency.
Following are a few strategies, among others, that would result in the optimum outcomes.
Identifying Target Audiences
One of the most important elements of a successful PR strategy is identifying your core audience. From there, it's essential to understand their needs and interests so that you can craft messaging tailored specifically towards them. Consider researching industry trends and demographics to gain further insight into your target market. Once you understand who your core audience is and what they're looking for, you'll be better able to create content that resonates with them.
Developing Tailored Messaging
Once you have identified your target audiences, it's time to begin crafting a message that is tailored specifically towards them. Utilize language that reflects the values of your company and speaks directly to their needs through a form of storytelling as it intrigues the reader to keep reading. Focus on creating messages that are unique from competitors while also highlighting the benefits of working with your business over others. Be sure to keep all messaging concise yet informative and non-repetitive.
Crafting Stories That Capture Attention
The success of any PR strategy relies heavily on developing stories that capture attention and encourage engagement. In order to do this effectively, you should consider leveraging both traditional and digital channels such as press releases, media interviews, social media posts, blog articles, email newsletters etc. Each channel should be utilized strategically in order to reach maximum engagement while also keeping in mind how best each channel can be leveraged depending on platform capabilities.
Utilizing Traditional & Digital Channels
When crafting an effective PR strategy for small businesses, it's essential to make use of both traditional and digital channels available today like radio interviews or webinars as well as social media platforms such as Facebook or Instagram. By utilizing both types of channels together as a synergy in an  organized manner, business owners can maximize their reach while also building relationships with potential customers across different platforms. Additionally, using both traditional and digital tactics ensures that brands are staying up to date with current marketing trends which can help foster trust amongst customers over time.
Monitoring Competitors
Lastly, an important element of any successful PR strategy should involve monitoring competitors closely in order to gain insights into what works best for them when engaging customers online or offline, from the type of content they share on social media platforms to how they run campaigns across various channels while understanding these details will provide valuable information about where companies should focus their efforts when crafting a unique plan for success moving forward.
In conclusion, taking these steps into consideration when crafting a PR strategy for small businesses in 2023, business owners will be able set themselves apart from competitors and build meaningful connections with potential customers alike by providing value-added content that resonates within their audiences' needs and interests.
How much does PR cost for Small Business?
The cost of public relations depends largely on factors such as scope and level of services needed as well as duration or complexity involved but it typically ranges anywhere between £2000 – £10,000 per month depending upon type & quality desired outcome expected etc. However, there isn't a fixed rate set since each project usually requires different resources depending upon the specific requirements that you need.
Though if you're looking for business to business PR, then here's a link to help you with that!
PR Packages for Small Business
For a customized PR business plan, click here.
Affordable PR Services with Newswire Now
When considering the cost associated with using a PR firm for small business such as Newswire Now, it is important for small business owners to understand what type of package fits within their budget while offering all of their desired features. Affordable PR for small businesses is something that this article strives to deliver information about.
Most packages offered by Newswire Now include several aspects of PR that helps to ensure maximum visibility from reputable news sources across multiple channels like, media monitoring which allows businesses to track results across various platforms, analytics which provide valuable insight into consumer behavior as well as access to a network of experienced professionals who have the knowledge about current trends in public relations best practices.
They provide PR services for small business like yours. So, utilizing a reliable PR service such as Newswire Now will provide invaluable assistance for small business owners looking for an effective way to promote their products or services in 2023. It will be a PR Newswire Business wire kind of thing that will result in maintaining a consistent message.