Harry Redknapp has opened up about his son Jamie's ex wife Louise, admitting he 'still loves her'.
Jamie and Louise split back in 2017 after 19 years of marriage, but now Harry has revealed he was 'gutted' when they parted ways.
Asked how his son is adapting to single life by Heart Breakfast's Jamie Theakston, the I'm A Celebrity winner said, "I dunno. I'll leave it to his mum."
When Jamie then asked, "Do you not have like relationship advice between the two of you?"
Harry claimed he tries to stay out of 45-year-old Jamie's business, continuing, "I sort of try to avoid it. I just let him get on with it. What can I do now you know?
"She asks him them questions. I don't get involved.
Read More: I'm A Celebrity winner Harry Redknapp reveals he's still in touch with son Jamie's ex Louise after 'difficult' split
"I know he talks to his mum about things. I say, 'what is he up to, anything?' "'No'. She won't tell me."
Harry then went on to open up about his relationship with former daughter-in-law Louise, 44, saying he would be happy to watch her in new musical 9 to 5.
He gushed, "I mean I love Lou and I was sad when it all went wrong. I really was.
"I mean me and Sandra absolutely loved her and her mum is still great – she knows Sandra talks to her mum all the time, Lynne – she's lovely.
"So yeah it was sad, but that's life innit."
He then added, "What can you do? These things happen don't they?"
Jamie and Louise – who share sons Charley, 13, and Beau, nine – are seemingly good terms after their break up.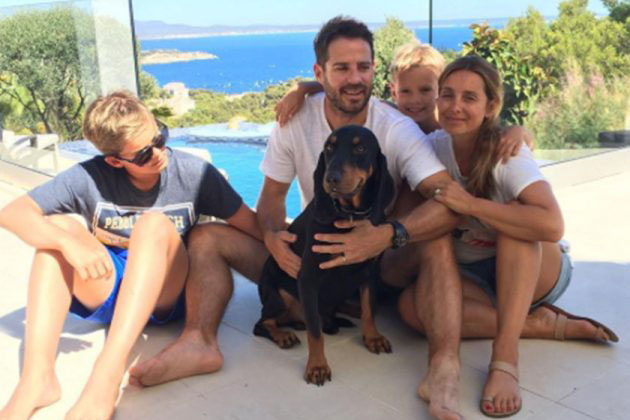 In fact, former Eternal singer Louise recently opened up about still being 'best friends' with her ex.
Speaking on Heart Breakfast, she said, "It's been really tough, but I mean, you know, he's my best friend.
"It's been really tough but things happen and yeah, I saw him yesterday and it was all good. We had school meetings and stuff, like you do, so all good."
The post Harry Redknapp opens up about son Jamie's ex wife Louise in candid chat: 'I was sad when it went wrong' appeared first on Woman Magazine.